Trail riding is riding outdoors on trails, bridle paths, and forest roads, but not on roads regularly used by motorized traffic. A trail ride can be of any length, including a long distance multi-day trip. It originated with horse riding, and in North America, the equestrian form is usually called "trail riding," or, less often "hacking." In the UK and Europe, the practice is usually called horse or pony trekking.
The modern term also encompasses mountain biking, mixed terrain cycle-touring, and the use of motorcycles and other motorized all-terrain vehicles. It may be informal activities of an individual or small group, or larger events organized by a club. Some equestrian trail rides in the USA are directed by professional guides or outfitters, particularly at guest ranches. In some parts of the world, trail riding (of whatever kind) is limited by law to recognized, and sometimes function-specific, trails that are waymarked. In other places, trails may be less maintained and more natural. Trail riding can include other activities, such as camping, hunting, fishing, orienteering and backpacking.1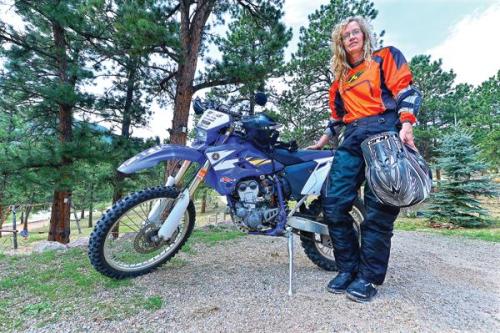 Motorcycle rider Letia Grosser is geared up and ready to ride.2
You need to be a fairly good rider to hit the single track trails on a motorcycle.  Trees, road/trail rut, roots, rock, loose scree, uneven surface, logs, water, mud, snow, ice, dust, shadows, on coming riders, hikers, bikers and endurance are part of the challenge to stay on your motorbike and the trail.  It's exhilarating and particularly enjoyable when you can be with friends and family members.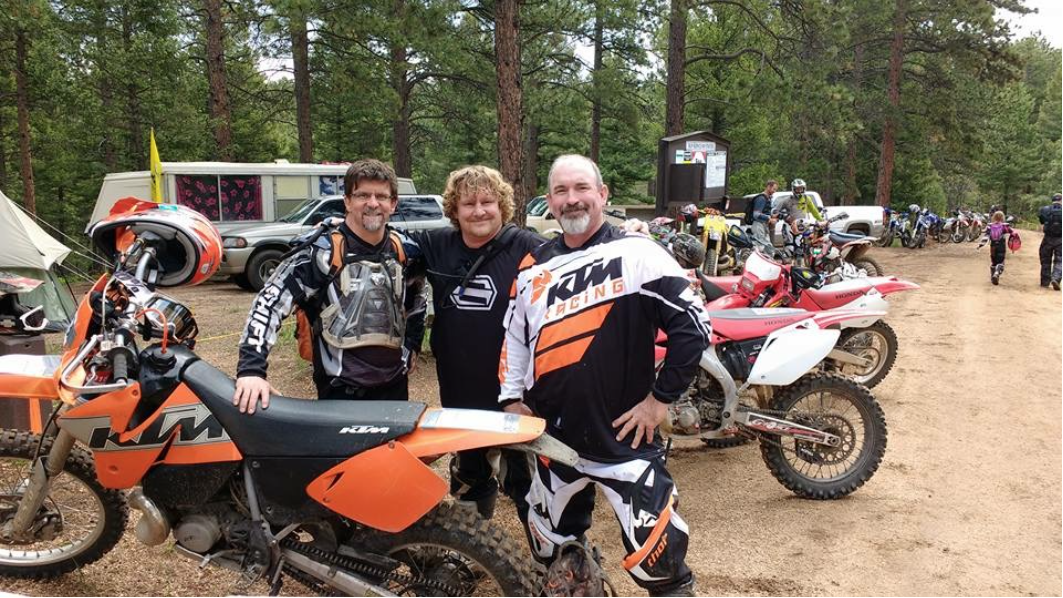 Forest roads are a great way to get a feel for the diverse conditions on wider riding surface.  Forest roads are easily accessible throughout Colorado. Most are open year round, but several close seasonally due to snow, runoff, mud or migratory animals.  Regardless of the road/trail closures there is plenty of trail riding in Colorado, typically the only reason not to go ride is the temperature is too cold.
Speaking of the weather, rain even at low speeds feels like gravel when it hits your lips or nose.  The sting is quite painful! It's rare in Colorado that we have conditions with rain all day. More likely it is referred to as a microburst.  A dulge, downpour, gully washer lasting 5-15 minutes with heavy rain and wind.  In the Spring there is almost always hail and sometimes big hail. When you take cover you keep your helmet on!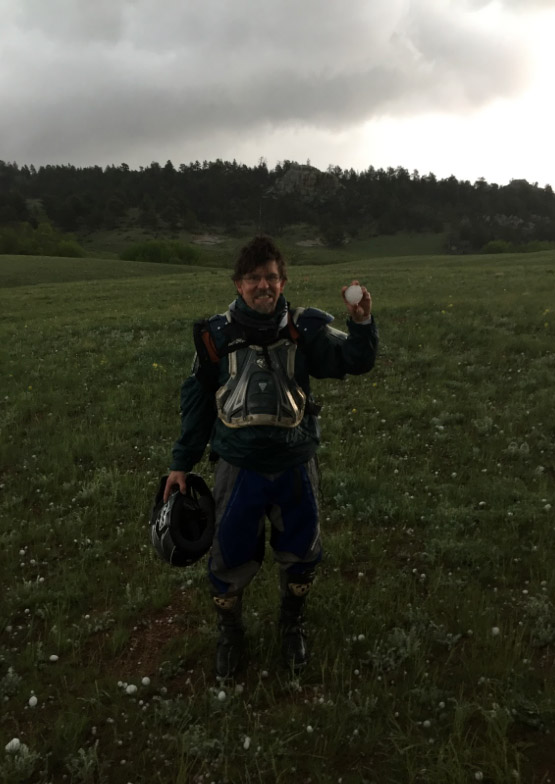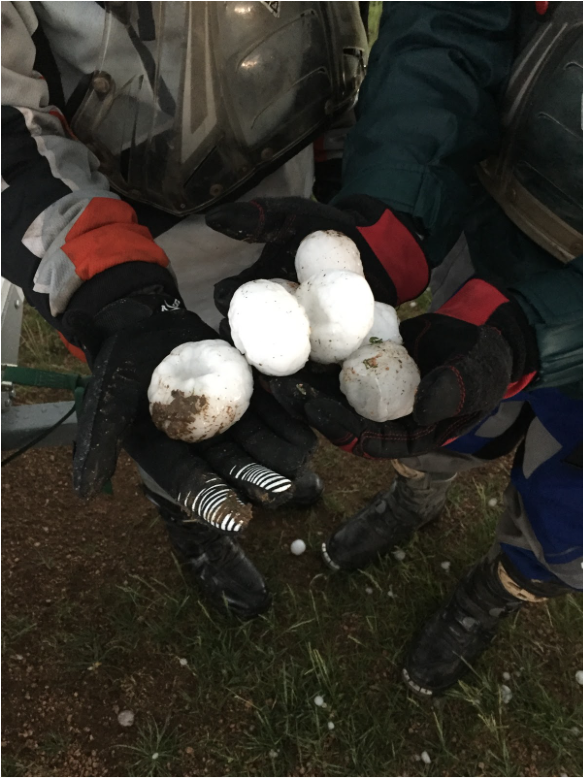 Being prepared is just good practice for well basically everything.  The right attitude is most important and always respect others on the trail . Not everyone is out to haul-ass and clock in miles.  Every riding condition can be enjoyed at an appropriate time and when done thoughtfully everyone gets to get there ya-ya's out.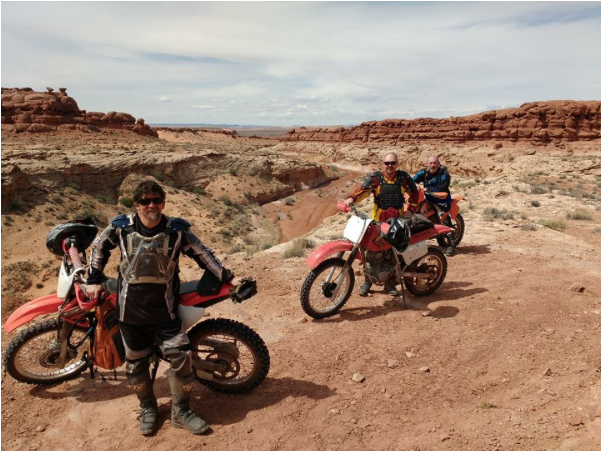 Here is a video of Rainbow Trail outside of Poncha Springs in Colorado.  It's a rather technical trail for being a single track with tight brush, washout hill climbs with rocks and well it's 100 miles long!.  It's also known as the Monarch Crest Trail. Check out the elevation gain on the profile below, it's pretty incredible.

http://www.mtb-hol.com/USA2010/day_8.html