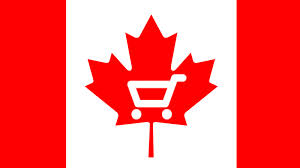 As one of the world's heaviest users of the internet, Canadians have embraced electronic commerce amid a major disruption in retail channels. Per eMarketer, as of March 2017, retail e-commerce sales totaled approximately C$1.2 billion. Retailers are investing in digital platforms to reach consumers dispersed over a vast land mass while responding to competition from global e-tailers such as Amazon. In fact, by 2015, 84 percent of Canadians had purchased something online and more than 20 percent of Canadians shopped online about once per month. It is estimated that there will be 20 million digital buyers in Canada who will spend $50 billion annually online by 2019, representing 10 percent of all retail purchases in Canada. Twenty-seven percent of Canadians have shopped online once a month and it is estimated that the e-commerce industry will reach C$50 billion by 2020, representing 10 percent of all retail purchases in Canada.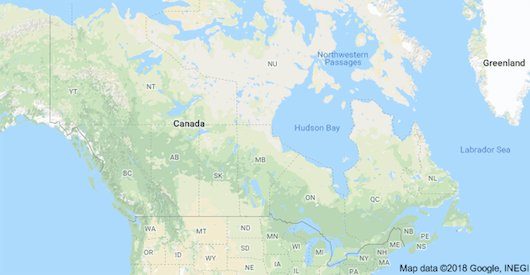 Canadian consumers increasingly rely upon the internet to place orders. For the past decade, internet consumer sales have risen at a far higher rate than traditional retail sales. Most Canadian retail firms have adopted wireless technologies and internet-based systems to improve business-to-business and business-to-consumer relations. Manufacturing firms and government organizations are also increasingly likely to use the internet for purchases, especially for small routine orders.
The Canadian e-commerce market closely resembles that of the United States and therefore shares some of the trends in the retailers to the south. Although Canadians prefer to support Canadian businesses, a significant proportion of the nation's e-commerce spending goes to non-Canadian websites. One-third of the total spending is in the United States and the rest in Asia (primarily China) and Europe.  In fact, 67 percent of online purchases Canadians made in 2016 were from other countries. Canada has many small and medium-sized enterprises (SMEs), but the companies have been slow to enter the e‑commerce industry. Canadians cite lower prices and better selection as some reasons for shopping outside the country.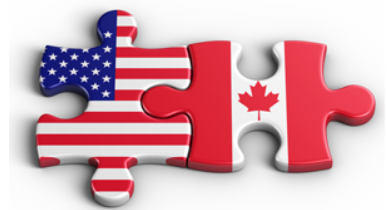 As a result of Canada's strong economy and proximity to the United States, retailers aspire to tap into the growing e-commerce market in Canada. For U.S. retailers who are selling beyond their borders for the first time, Canada offers an easy cross-border opportunity with similar taxes, fees, and shipping safety. How-to websites, such as CrossBorderShopping.ca, have also been created for the sole purpose of aiding Canadian consumers through the process, providing price comparison tools and outlining areas such as return policies, taxes, and restrictions.1
Amazon.ca is on boarding numerous US based companies to help and manage the complexities of the import process, including Icebox Knitting!. "Amazon's mission is to be the Earth's most customer-centric company, where people can find anything they want. To accomplish this, we are launching a program to expand distribution of products from our US catalog and make them readily available throughout North America through our North American Selection Policy (NASP), beginning with Canada!", Amazon Product Compliance.