By Scott Baker , Owner Icebox Knitting, LLC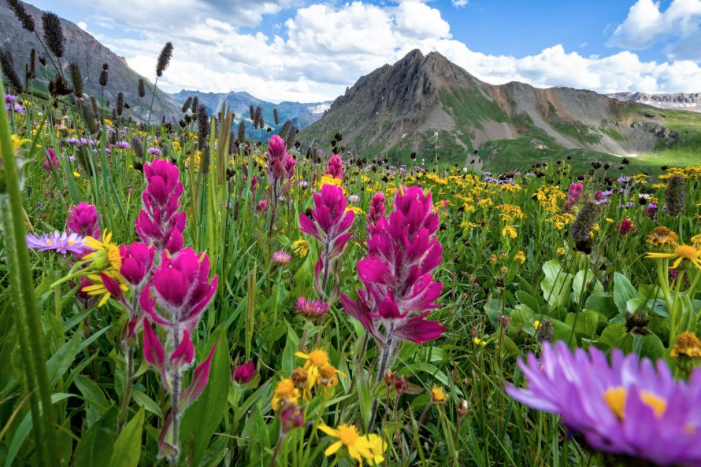 I absolutely love the wildflowers in Colorado.  I learned at young age which ones can and cannot picked and how to arrange and tie them into a bouquet with long blades of grass. My mother holds a 3rd degree master in Ikebana and although I've never had any formal training somehow her studies have had a lifetime effect on me. I was born in Tachikawa in 1968 and while  I can't remember my time in Japan,I can remember the house, the gardens and the landscape.  Everything was in balance with the other and nothing was overpowering. All appeared in sync, proportionally excellent  and harmonious.
As with wildflowers in Colorado they deliver a magical experience in the way they blanket an entire vast area adding beauty, depth and comfort.  A reward for making the trip, a perfect spot for a picnic or just letting the kids and dog run free for a little while.
Colorado has at least 734 unique wildflowers.  I think I can recognize and name about 15 or 20!  This hasn't stopped me from looking up all kinds of wildflowers in my field book, I just can't seem to remember anymore than about 20.
Each July in Crested Butte, CO the annual wildflower festival is held.  The soaring mountains around Crested Butte are unique in an upper valley feature above tree-line.  This wide area of up 1600 vertical feet resembles a huge meadow that goes on for miles, one would expect to see cows out grazing on it nevermind that it's over 11,000 feet above sea level.  These massive spaces are the perfect growing grounds for wildflowers. And one might expect it's gonna take more than a day to check out all these flower.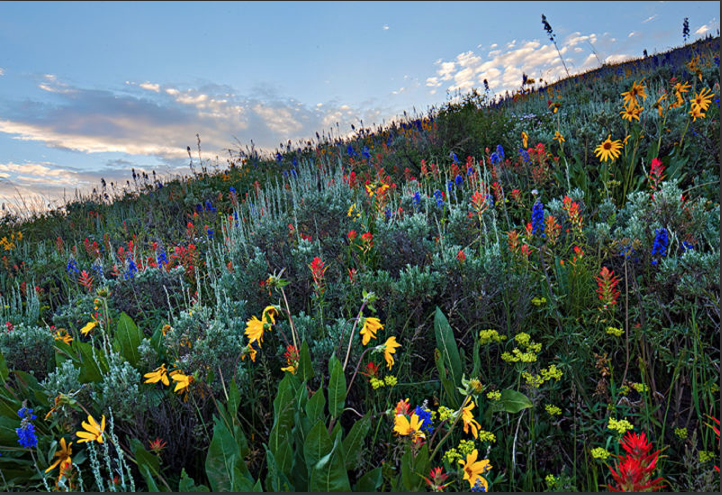 Gothic/Crested Butte July 16-18, 2011 : Stan Rose Photography  Stan Rose Photography
The 2018 Wildflower Festival is scheduled for 10 days, but really Crested Butte celebrates wildflowers all summer long with over 300 events planned for this coming summer.  My family and I have stayed in Crested Butte several times. There are plenty of activities for the entire family day or night. The wildflowers are a bonus because you know no matter where you go aan opportunity will present itself to view some flowers.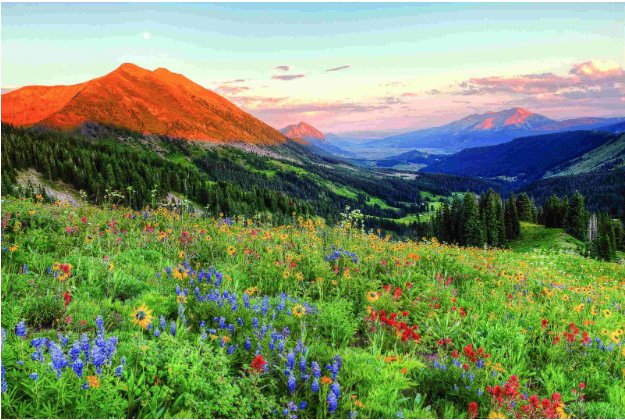 Hiking, mountain bike, 4×4 so many ways to experience wildflowers and natural beauty we have around us in the high country.  Workshops in town along with performances will keep you engaged with the crowd as well focused discussion on environmental awareness and how wildflowers play an integral part in our ecosystem.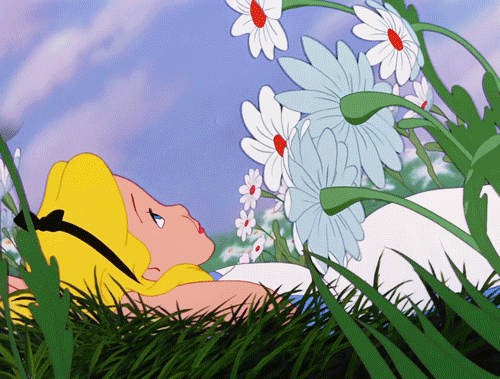 You belong among the wildflowers.