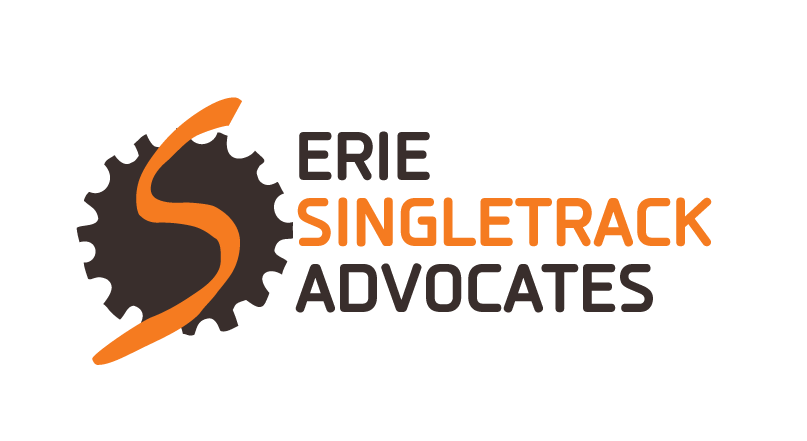 1 Google images
To get  in the mood check out this drone video of the Erie single track area.
One nice thing about living in Colorado is that we can ride our mountain bikes pretty much year round.  Although we frequently forget that as soon as the sun goes down it's freezing cold pretty much from October to late April.  And if it's not cold, raining or snowing the sun is out and most likely the wind is blowing 50 -70 mph! Honestly the only great time to ride is May – September.  Depending on how much snowpack we have and how wet the spring season is trails can be closed due to too much mud. Ahh, the season of the mud.
The most fun is a wind free day, warm but not hot.  The Erie single track is located on city owned open space property.  At an elevation of about 5800 feet it is a dry land open prairie with natural drainage draws and mesa features.  Overall elevation is several hundred feet so you can definitely get your speed up for some serious wind in your hair adrenaline packed single track experience.

2 Erie Single Track website
In 2013 Adam Haid inadvertently started the process that would lead to the current mountain bike trail configuration.  Initially Adam noticed a ravine not far from his house that looked interesting and had potential to be ridden.  With shovel in hand he started making a jump, quickly a neighbor told him he couldn't legally build on open space.  After talking to the local cops, yes the neighbor called them, Adam was put in contact with the Boulder County Open Space and Trail Advisory Board.  He showed up to a meeting with a printed Google map of the area and some lines drawn on it. To his surprise the board granted him permission to build the single track park known as Sunset East and Sunset West.
Soon after that the Director of Erie Parks and Recreation Jill Waits heard of the open space access permission and reached out to Adam informing him of a Grant available for community projects.  On September 7, 2013 the Xcel Grant was awarded to the Erie Single Track Advocacy (ESTA) group.  In conjunction with Boulder Mountain Bike Alliance, ESTA put the word out and 150 people showed up to  help build the first 2 miles of trail.
Donations started coming and word was spreading.  Adam was able to hire 2 professional trail building companies Tony Boone Trails, a builder out of Salida, CO, and Castle Rock-based STM Trail Building, to carve out and refine a few progressive flow trails: the Green, Blue, and Black Lines.3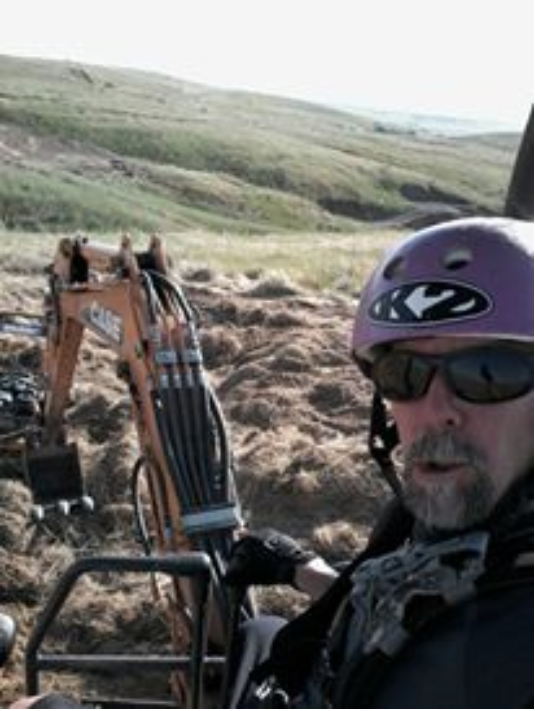 Scott Baker working the excavator on the Sunset East Trail