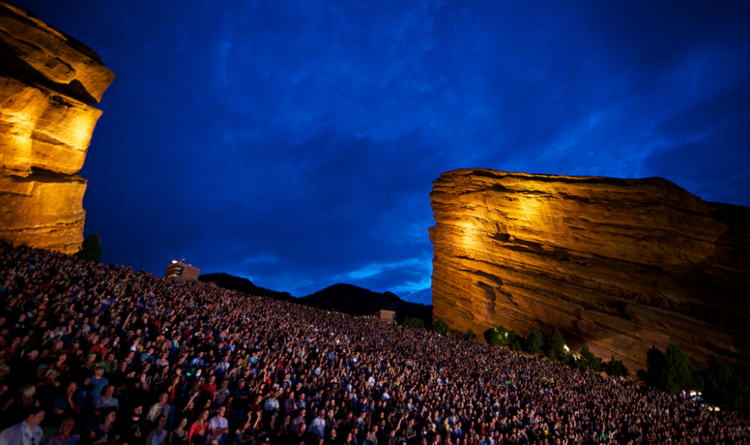 If Red Rocks isn't listed on one of you're greatest places to visit you are definitely missing out!  A natural sedimentary attraction owned by the city of Denver and open to the public. A few hiking/biking trails line the area.  Most are easy with slick areas loose gravel on rock or a few washouts that can be maneuvered in serval choice steps. To the West and North are the more strenuous and technical trails with several switchbacks for a rapid climb.  Ultimately it's all about the view. Red Rocks is located on the old Walker Ranch adjacent to Morrison, Colorado and just down from the mouth of Mt. Vernon Canyon, the de facto Capital site of the unofficial Territory of Jefferson.
Part of the Fountain Rock formation that dips and rises up and down the front range of Colorado: Garden of the Gods in Colorado Springs, Settlers Park in Boulder, the mountains surrounding Lyons and of course the most famous formation, Red Rocks Amphitheatre.
John Brisben Walker first opened Red Rocks to the public in 1906 as concert venue.  Although he wasn't the first to appreciate the perfect acoustic surroundings, he was the land owner that sold Red Rocks to the City of Denver.  In the mid 1800's it was a day trip destination for sight-seers from Denver and the front range.  Before that our native Ute Indians used the area as a spiritual gathering place. And 160 Million years before that dinosaurs walked along this soft sand area known as the Western Interior Seaway.  
The Fountain Formation is primarily a red sandstone layer of sedimentary rock.  Formed beneath the surface under great pressure and later thrusted upward to form significant rock formations for all to be inspired and in awe.  As you walk around the area dinosaur footprints and other ancient aquatic life can be found fossilized in the rock.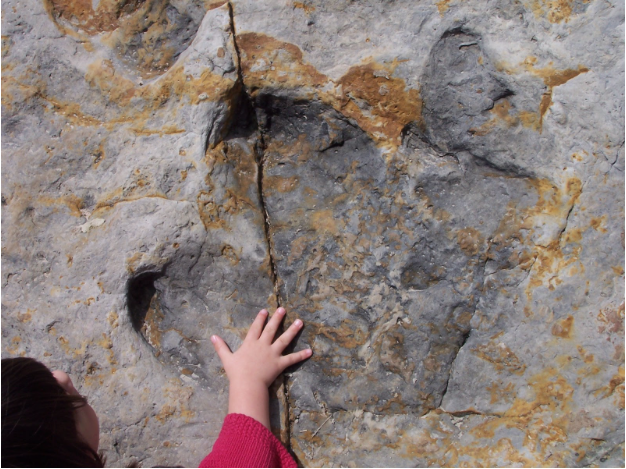 Each year numerous gathers happen at Red Rocks: Concerts of all types, films, religious services, yoga sessions, stair climbing, weddings, business meetings and in 2015 the Colorado Music Hall of Fame opened.
Across the entrance to the backstage area on the southeast side is the Red Rocks Trading Post (RRTP).  Available for private events, the location is fantastic in the daytime and even becomes more inspiring at night!  Built in 1931 the RRTP has an sweeping view of the valley, rock formations and the Town of Morrison to the South. A 1.4 mile hiking trail winds through this area, it's pretty cool, easy access and just quite majestic.