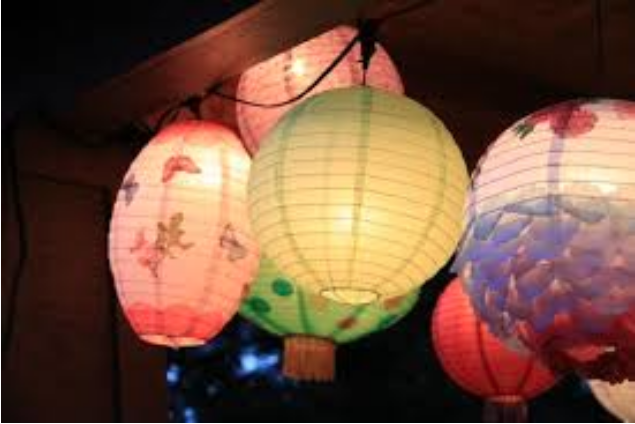 According to Arthur R. Railton, who wrote The History of Martha's Vineyard, the history of the Grand Illumination dates back to 1868, when Erastus Carpenter, the developer responsible for the construction of Cottage City, as Oak Bluffs used to be called, asked several cottage owners to hang Asian paper lanterns from the eaves of their porches in an effort to promote his development. The residents celebrated the "Illumination" with a parade and live music concert in Ocean Park. The spiritual occupants of the Camp Ground considered the event "ungodly," and refused to participate in the early years, so the first houses to participate were not actually located on the grounds. As the event grew to include musical entertainment and fireworks, and the pious Camp Ground residents softened enough to approve and support the affair, so too did the size of the Illumination.1
Each year more neighborhoods throughout the US are celebrating illumination night typically on the weekend both Saturday and Sunday nights.  
In Colorado the modern victorian neighborhood of Erie Village-located in Erie, CO with a neighborhood population of 658 residents is small and quaint.  With about 200 homes Erie Villages boost a unique appeal to those who love victorian styles homes and even better no 2 homes are alike!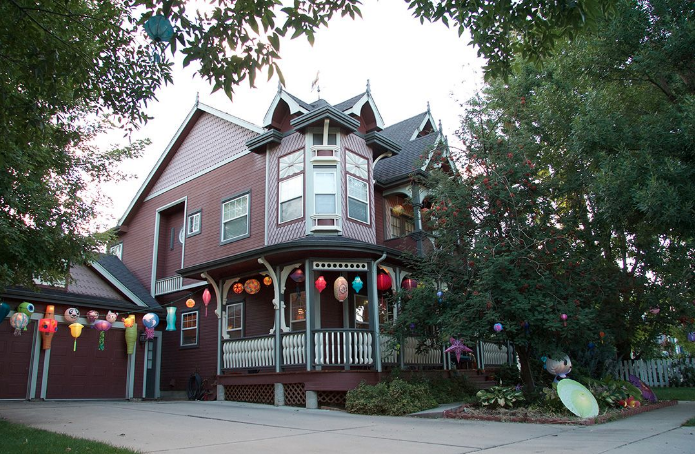 This year's illumination celebration as with any great event starts after the last illumination celebration ended.  Plans and tasks on finding the perfect lantern to hang, lighting, decoupage, tree trimming, and in Erie Village this also includes planning a front sidewalk pasta party for 30 people, 2 horse drawn carriages (with lights of course), live band in St.John's park, bicycles with lights and hundreds of people walking/riding around the neighborhood visiting with friends or just taking it all in!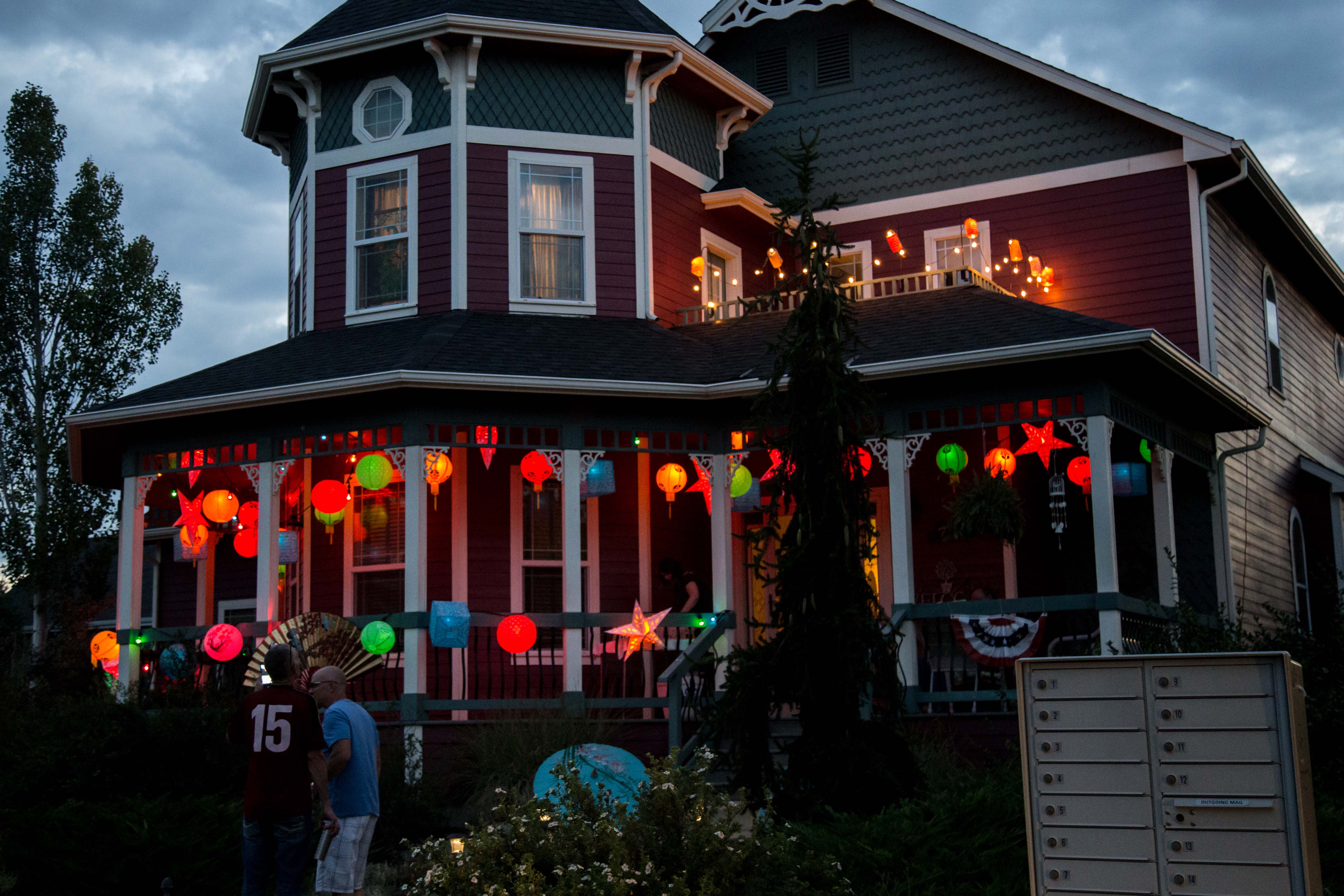 More images HERE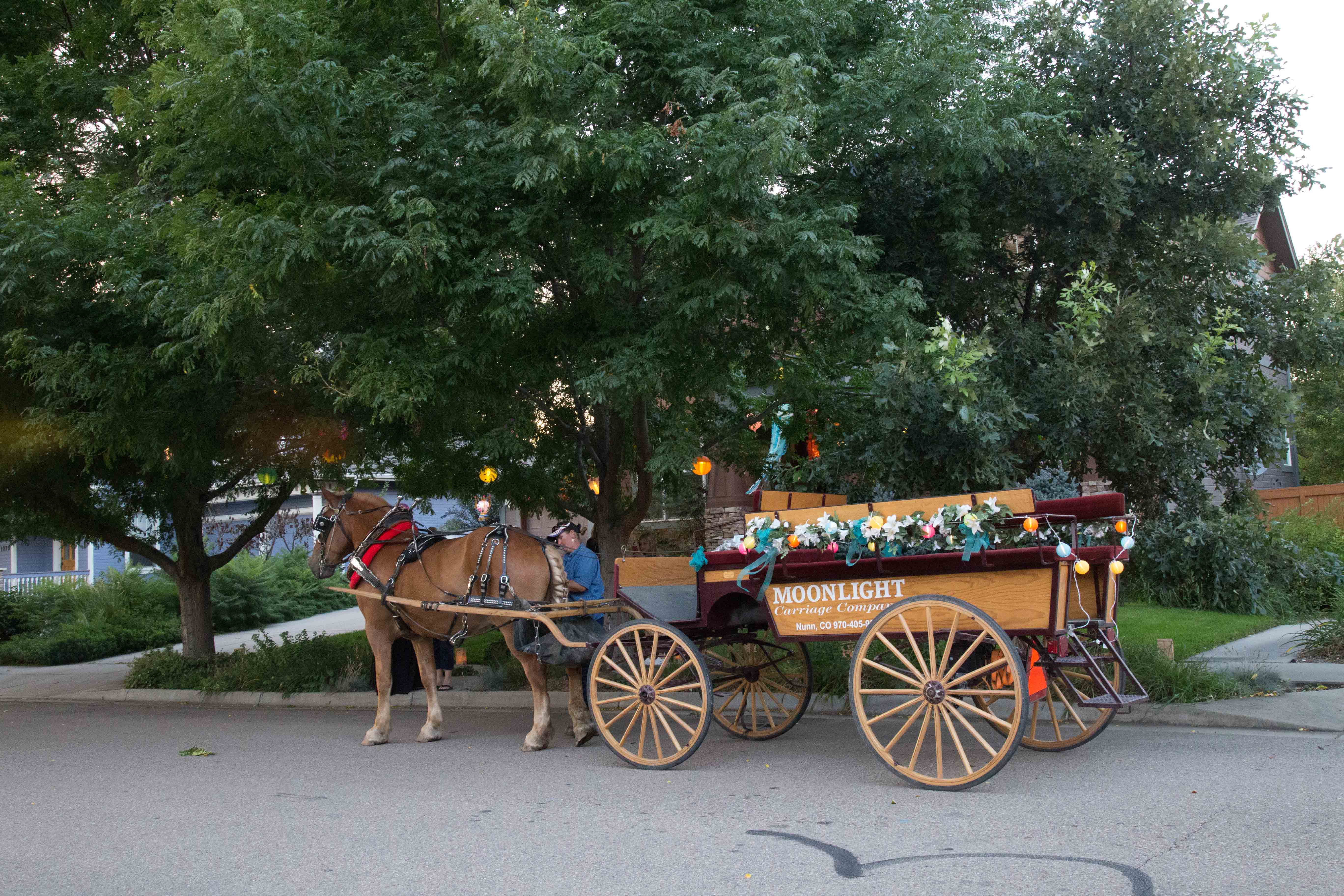 Since 2014 Michelle Spalding (local Erie Village resident) has spearheaded the annual celebration or as others deem it a holiday without a holiday, into a fun filled evening that all ages can enjoy.  Earlier this summer she used the neighborhood intranet to invite the 300-plus families in the Erie Village development to celebrate on August 11 the warm weather remains and to welcome folks to the porch of her Craftsman style home for lemonade and chocolate chip cookies.  A week earlier, she paid a teenager $100 to deliver Illumination Night fliers door to door and set a sandwich board sign by the roundabout at Erie Village's main entrance.2