As a Colorado based advocacy company for the betterment of our manufacturer industry, Manufacturer's Edge provides in-house professional training based on specific grants that have been accepted.  Training and consulting grants are categorized into: continuous improvement, technology acceleration, supplier development, sustainable practices, workforce development, online programs and organizational excellence.  The subcategories of each are numerous and focused on relevant topics that encompass practically all levels of manufacturing training.
Manufacturer's Edge has a team of experienced engineers and business professionals with skills in manufacturing systems and methods, strategic planning/deployment, business development, process analysis and technology commercialization.1
Four locations in Colorado provide statewide assistance with primary locations along the front range and through the mountains on the I-70 corridor.  Annually about 143,000 Coloradans work in the manufacturing industry and 70% of those jobs are in the front range from Colorado Springs to Ft. Collins.  Aerospace (Ball Areospace, Lockheed Martin, Boeing), computers (IBM, HP), tech companies (1,600 +), breweries (300+), outdoor lifestyle gear (Icebox Knitting, Topo Designs, Crescent Moon Snowshoes, PuralWax, RMU, Voormi, + many more), construction, farming, truck/rv, medical, the list goes on, bottom line it's a significant 5% of the states population.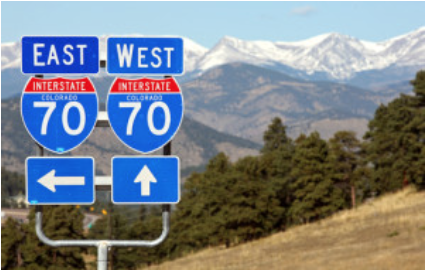 Manufacturers Edge isn't just helping hi-tech manufacturing in Colorado, the programs/grants are open to almost any Colorado based company.  A few state parameters need to be meet, revenue, years in production, employment and forecasted economic impact of the program/grant.  Manufacturers Edge is here to help all Colorado manufacturing companies as statewide goal of boosting economic development in many regions. 
An events calendar is filled with weekly networking, career development, forms/awards, expos, trade shows, debates, case studies, tours, open house days and many more opportunities to discover who the manufacturers are in Colorado!
In 2013, exports in Colorado's advanced manufacturing sector totaled $4.8 billion. That accounted for 93 percent of Colorado's exports. In 2015, real GDP in manufacturing grew by 3 percent year-over-year, making it the eighth fastest-growing industry in Colorado. These numbers show manufacturing's serious economic impact to our state.2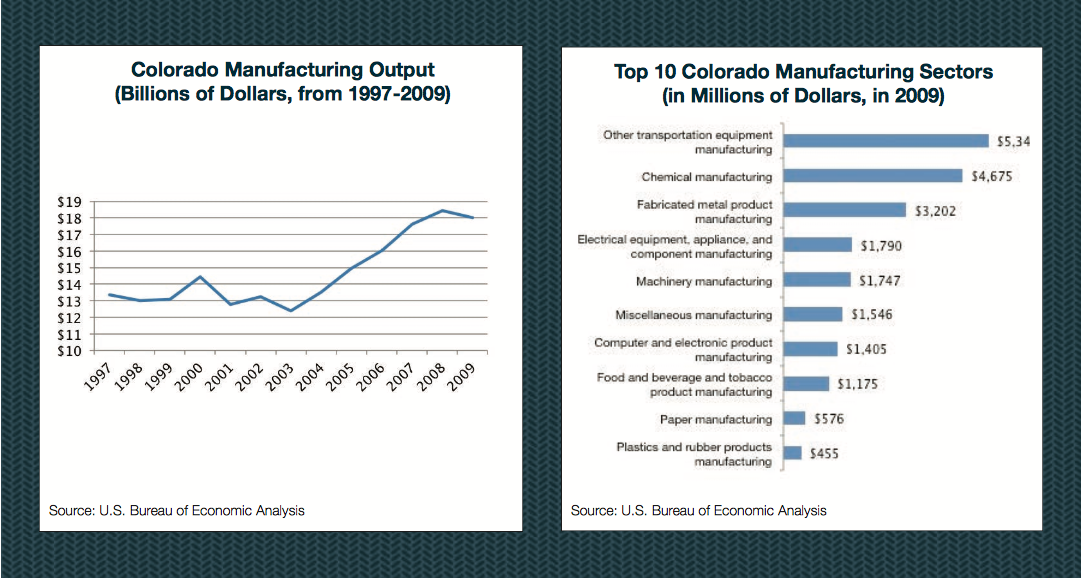 Although all the numbers are not in for 2017, it seemed manufacturing had a strong year.  Perhaps most notably in the machinist sector with strong demand for light industrial space, signing bonuses and new trainees being offered jobs while still in-training and before they even take on an internship.