View Video Clip HERE
Brian Blake and Jon Frechin started B Fresh in 2012,  as most entrepreneurs do, to help fund their creative lifestyle.  Perhaps more than a lifestyle company B Fresh has captured the spirit of era specific fashion that has excellent appeal to many people.  Reminiscent of a seriously great thrift store find B Fresh has cultivated a collection that captures that excitement of scoring the one and only item that no one else has.  
Beanies, snapback hats, fanny packs, wooden sunglasses, backpacks, visors, vests, swimwear and yes sweater necks!  

Are the rage with mostly Colorado themed graphics; the 303 is represented properly across the B Fresh collection.  Unique southwestern patterning along with a select blending of  60, 70, 80 and 90's "in" fashion motifs B Fresh builds on these iconic trends blending them into a current timeless fashion movement.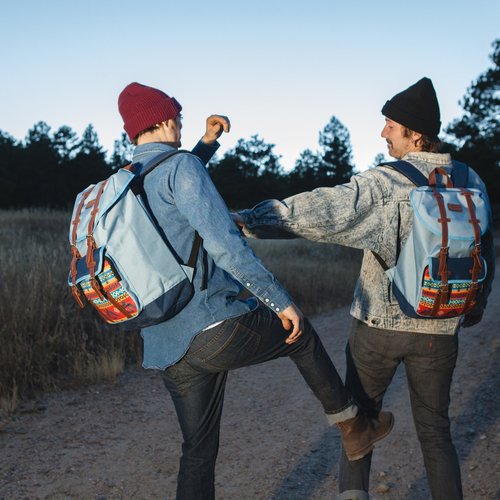 B Fresh lifestyle is entertaining and serious.  Thier Facebook and Instagram feeds are filled with funny behind the scenes antics that make you scream "I want to be a part of that!"   
Building a brand in the outdoor lifestyle market is no easy task in a traditional marketing sense.  As most retailers rely on sucking on the big brand tit (North Face, Patagonia, Columbia, Woolrich, Carhartt, Burton) B Fresh has used the power of their creativity to stamp the cool factor back on some forgotten and cast aside fashion pieces.
The giving side of B Fresh outfit's at risk students with fly gear through partnerships with Denver's Santa Claus Shop a volunteer-run, non-denominational, nonprofit that shares the spirit of the Holidays with Denver children in need – many of whom might not otherwise have a toy to open at Christmas.1 And GOAL Academy High School.  Helping all students achieve their full potential in a caring, supportive, and personalized environment.2
In 2017 Icebox Mfg partnered with B fresh to help build their Colorado connection with a locally based manufacturer.  The first item to roll out was a fanny pack made from 1000D Cordura in the retro block color design.  Four zippered chambers are ideal for separating all the town or trail goodies.  Each of  the chambers are lined with a DWR (Durable Water Repellent) 210D nylon that is lightweight, yes waterproof and most importantly cleanable.  The classic leather lashdown on the outside of the fanny pack is die cut from scraps that came from a  horse saddle maker.  Each lash down is branded by hand with a hot branding iron solidifying the B Fresh stamp.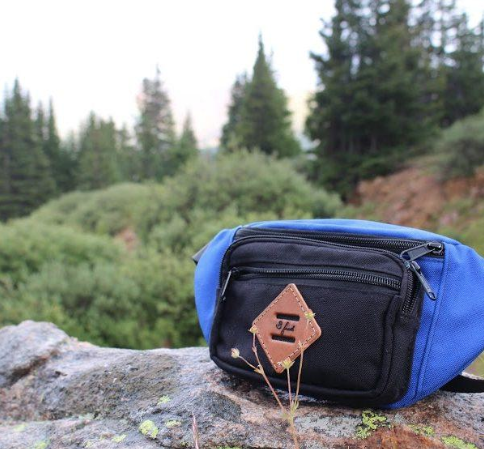 Check out more great gear selections and collections from B Fresh here as you can make a valuable choice in helping support more than just one company with your purchase.